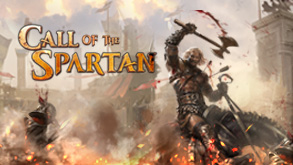 Call of Spartan
A mind-blowing Online Strategy game designed for everyone who values honor and glory!
Game Features:
– real battle: You can see real battle in the map, different from all Strategy games.
– simple design: Everything in the game is easy to control
– easy play: Get Diamond from Event.
– Temple and Olympus hill: A whole new way to Occupy a Kingdom
– heroes allegiance: Heroes lead the troops and fight for you.